PITOGO is an agricultural municipality. There is vast potential intended for croplands. Farmers and agricultural stakeholders are well equipped with modern agricultural technologies.
The municipality's main agricultural crops are rice, coconut and bananas. Secondary crops include root crops, vegetables, pineapple, cacao, calamansi, rubber tree and some other fruit trees like mango, lanzones and rambutan.
Development Constraints: Priority Issues and Concerns
The development constraints of Pitogo are clustered to fit into the five sectors of development (5) namely Social; Economic; Environment; Infrastructure and Institutional. Clustering these issues and concerns provide a better view of the challenges in the municipality and opens bigger possibilities for solutions: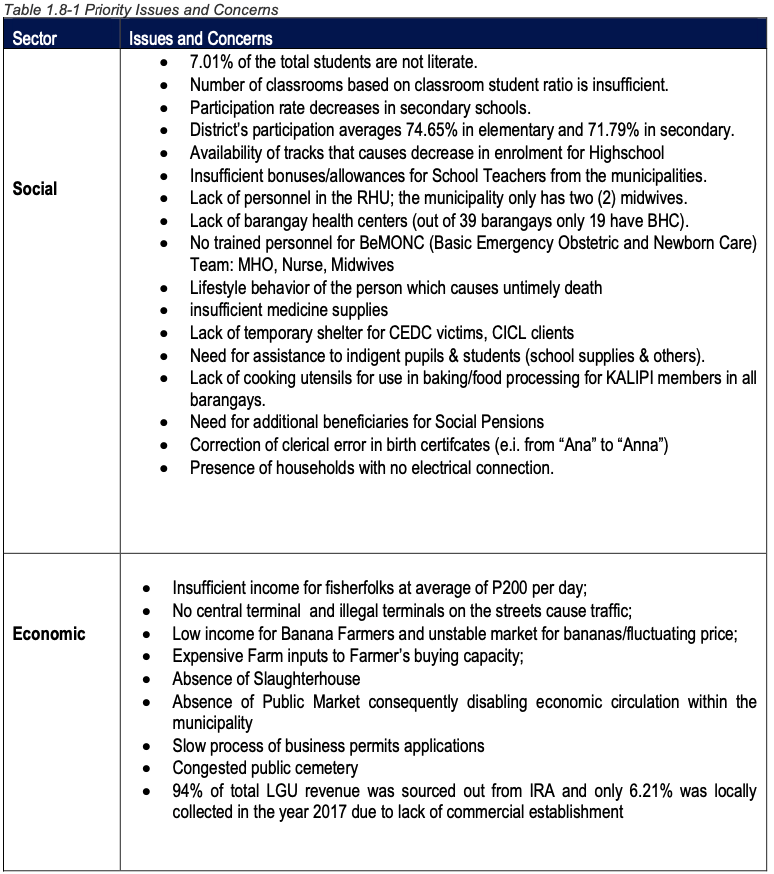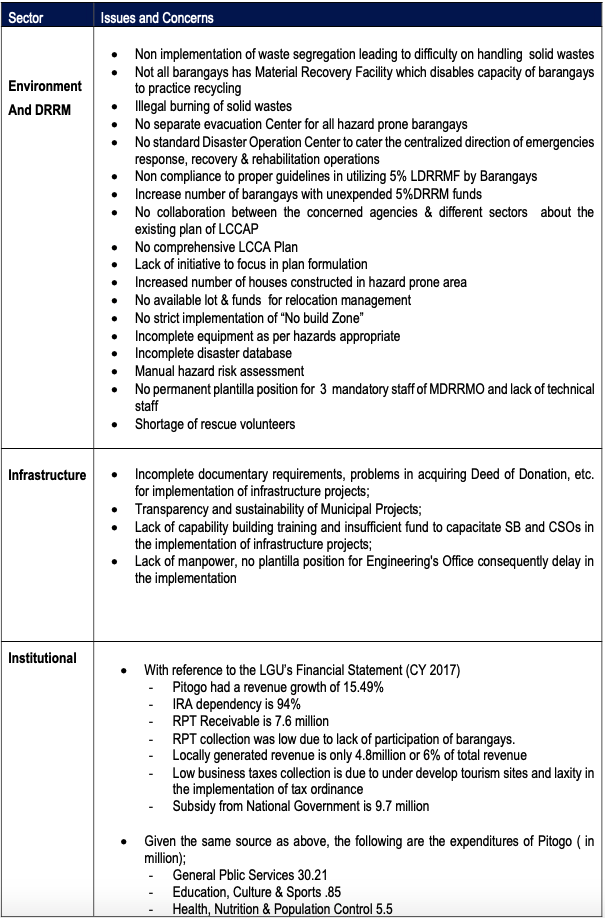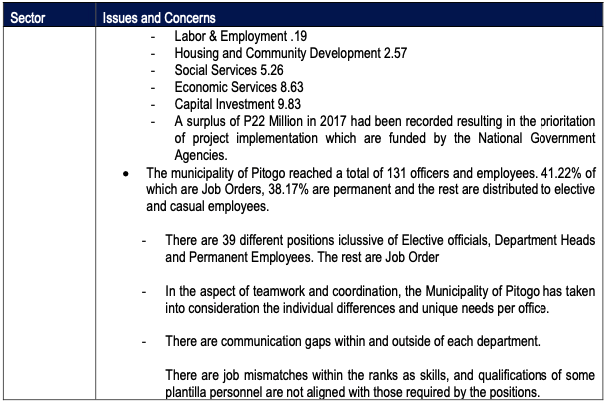 Comparative and Competitive Advantage
The municipality of Pitogo sits on a strategic location with public utility vehicles traversing the area especially those going to municipalities of or in between Gumaca or Mulanay from Lucena City. The town may be reached through multiple means, private vehicle, buses and even through UVs. Unlike famous tourism towns like Mulanay and Catanuan, Pitogo is only two (2) hours away from Lucena, and its tourism capacity will complement those of Padre Burgos and Agdangan taking into consideration pristine beach and waters. The town's comparative and competitive advantages are summarized below:
Abundant Agriculture and Potential for Agro-Industrial Development –The town has huge land area dedicated to agriculture with high potential for agro-industrial development. It has exisiting agro-processing areas.
Tourism Destination- Presence of inherent natural resources and historical places.